Disclosure: I got this product as part of an advertorial.
You may have heard that Vitamin C is good for your immune system, it can help protect one from getting sick and shorten the life of an illness. You also may have known that it is good for helping cuts, scrapes, burns, and wounds heal faster and better. Vitamin C also protects from cancer, cataracts, asthma, diabetes, and so many more un-listable ailments.
But have you heard? Vitamin C is not only good for all of these things, but it is good for your skin too. Taking Vitamin C will help fight free radicals and speed the production of collagen. An even better way to obtain this nutrient packed vitamin in your skin, is through a lotion, or the ever growing in popularity, Vitamin C Serum.
Vitamin C is a very popular ingredient in skin care products because it is a free-radical fighter and helps produce collagen naturally. This is because the serum from vitamin C has a higher concentration of L-ascorbic acid. When starting out with a vitamin C serum, it's a good idea to gradually increase usage by starting off with the that has a lower L-ascorbic acid concentration. (lower would be in the 10-% range) If you can't find a lower concentration (generally serums are around 20% which is the highest concentration that can be used without it being too "watery" and not absorbing as effectively) I recommend starting out at just once a day then increasing it to once in the morning and once at night. (or whenever you generally wash your face)
Information on Vitamin C Serum: What are the Benefits?

Dr. Oz and leading plastic surgeons endorse Vitamin C for anti-aging, anti-wrinkles, and for taking decades off your face. ~~http://www.doctoroz.com/videos/drop-decade-your-face
Safer than a chemical peel and cheaper than a facelift. Vitamin C can give similar results.
Applying vitamin C to the skin is up to 20 times more effective than taking it orally.
The process of oxidation damages the skin cells. Vitamin C serums are rich in anti-oxidants that repair and renew the cells and give the skin a healthier look.
Collagen binds the cells of our body. Vitamin C serum stimulates the synthesis of collagen in the skin which will give you a tighter, firmer face. It is a great treatment at early the onset of wrinkles.
Vitamin C attacks the free radicals in your body and does some hardcore damage management. If you have any acne scars left from your previous breakout, you'll find them fading with regular application.
Getting overexposed to the sun can cause hyper-pigmentation and sun spotting. A vitamin C serum will counteract any harmful effect of the sun and also decrease the chances of skin cancer by thickening the dermis layer. But it is important to note that a vitamin c serum cannot replace your sunscreen. A sunscreen provides the much needed SPF protection by shielding the outer layer of the skin while the vitamin c serum acts as a sun barrier from within the skin. You should apply the sunscreen as well as the vitamin C serum before going outside for prolonged periods of time.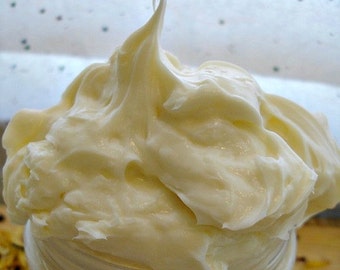 Serum Vs. Lotion: What is the Difference?
Serum is lighter and thinner than lotion, which tends to be "darker" (whiter) and thicker
Serum is applied before moisturizer (lotion)
Serums usually have specific functions, such as anti-aging or free-radical protection, while lotion is specifically for moisturization
Serums can absorb better, penetrating deep into skins layers while moisturizors tend to address the outer layers of skin and their condition.
How to Use: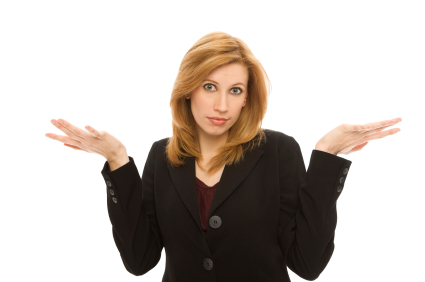 So, you want to know how to use Vitamin C serum? It's super easy and can be done while doing your regular face care routine.
1. Wash your face and exfoliate if desired.
2. Use your regular toner/astringent.
3. Apply 2-3 drops of Vitamin C Serum and let it dry completely.
4. Apply your usual moisturizer, or a Vitamin C moisturizer. (preferably one with spf 15 or higher in it)
That's all it takes and you are on your way to firmer, smoother, more evenly toned skin! :)
Starter Serum:
While we are on the topic-the first serum I ever used, and still love today, (there will be more posts to follow) is La Beatue Vitamin C Serum.
La Beatue Pure Vitamin C Serum has no parabens, no chemicals, no preservatives, no Formalin, no Formaldehyde, no Phthalates., no Petro-chemicals, no GMO, No Triclosan, no Fragrance, no Colors, no Animal Testing, and no Worries.
My initial opinion of this specific serum is that it was a little bit thinner than those I had seen in stores, and although it has no fragrance, it does....smell. BUT, within a week of using it, I noticed less breakouts, my red cheeks were starting to even out, and my face was softer and smooth. I am using less cover up each time I wear makeup (because I don't need it!) and am more confident going out, even without make up on.
I would say this is a good serum for someone looking to start using a serum. It is effective, and easy on the face. It is also very affordable at $35.99 a 1oz bottle and lasts a long time making it worth the investment.
More Information:
(98% Naturally Derived /72% Organic) Ingredients: Deionized Aqua (Water), Organic Aloe Barbadensis Leaf (Aloe), Sodium Ascorbyl Phosphate (Vitamin C), Methylsulfonylmethane (MSM), Cassia Angustifolia Seed Polysaccharide (Botanical Hyaluronic Acid), Hamamelis Virginiana (Witch Hazel), Kosher Vegetable Glycerin, Carbomer (thickener), Arginine, Organic Simmondsia Chinensis (Jojoba Oil), Tocopheryl Acetate (Vitamin E), Phenoxyethanol (found naturally in green tea and chicory), Ethyl Hexyl Glycerin (Vegetable oil), Organic Centella Asiatica (Gotu Kola Extract), Organic Equisetum Arvense (Horsetail Plant Extract), Organic Pelagonium Gravoleons (Geranium Extract), Organic Taraxacum Officinale (Dandelion Extract).
Vitamin C Serum is for those wanting to look younger naturally, without harsh chemicals or surgeries. Plastic surgeons agree Vitamin C helps reduce wrinkles and rejuvenate skin. Use Vitamin C Serum for fine wrinkles, sun spots and photo damaged skin. Those of us who want to look beautiful, stop the aging process and reverse fine lines and wrinkles, while firming our skin need Vitamin C Serum for our face. We can greatly reduce aging safely and naturally through organic Vitamin C Serum.
To Buy: http://www.amazon.com/Anti-Aging-recommended-anti-aging-anti-wrinkles-Brightening/dp/B00GDV55B4/ref=sr_1_1?ie=UTF8&qid=1397618115&sr=8-1&keywords=la+beaute+vitamin+c+serum
I received one or more of the products mentioned above for free using
Tomoson.com
. Regardless, I only recommend products or services I use personally and believe will be good for my readers